No Surgery is without risk.Complications can happen in the best of hands. Understanding the risks of surgery is therefore important for both patients and surgeons in the shared decision making process. Inability to accurately define the risks leads to patient dissatisfaction, trust deficits and increase in health care delivery costs. For an informed consent process, accurate information is needed regarding surgical risks which helps decision making on the type of operation or whether surgery should be performed at all.
At Fortis we use the National Surgical Quality Improvement programme and use a validated risk calculator before any surgery to define the exact risk to the patient from our surgery.
Two examples are given below, one of a low risk and the other of a high risk patient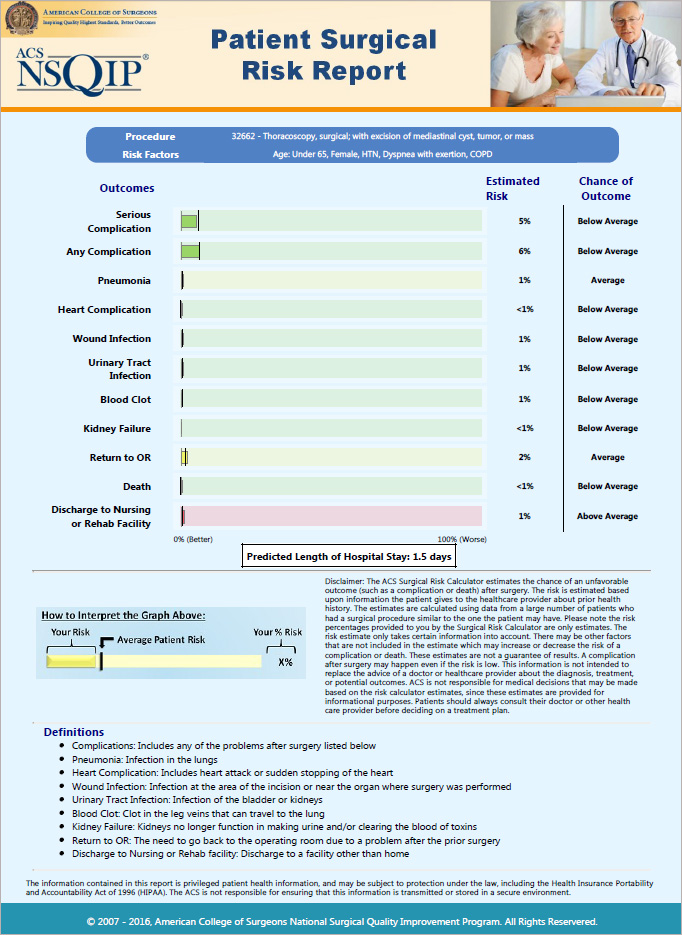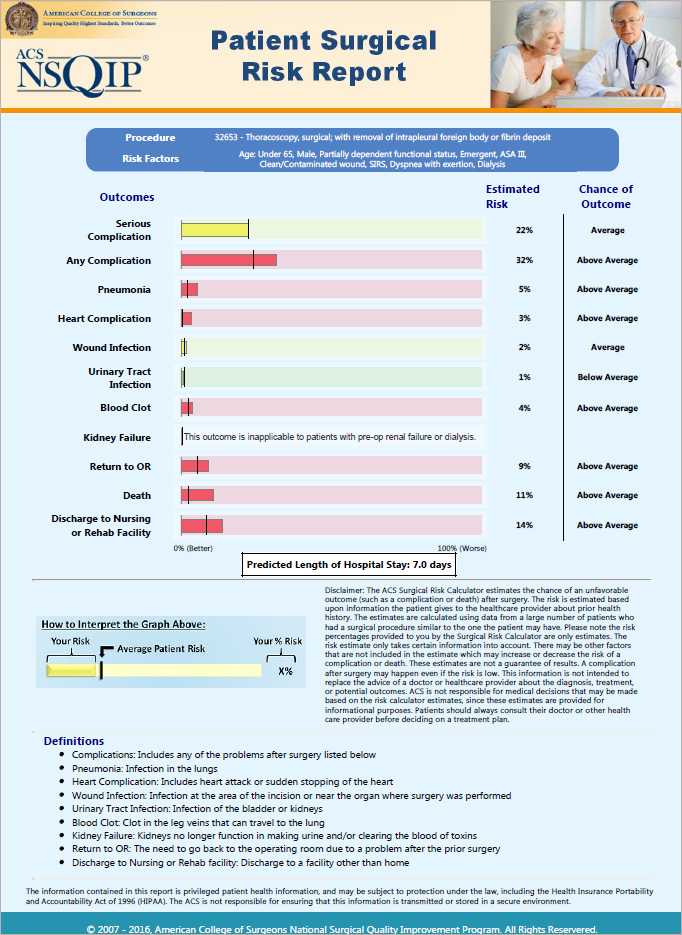 Using this calculator, we are able to discuss all potential complications and the risk of death from our surgical intervention with the patient and the family. Since the risks of the procedure had already been discussed objectively and transparently , the quality of care is no longer questioned by the patient or the family.
To the best of our knowledge, we are the only hospital in this country to use this methodology to accurately assess risk of surgery enabling transparent counseling.
Indian medicine has been marred by allegations of mismanagement and distrust when adverse events occur post surgery. Social media has often falsely been used to blame the doctor. Adoption of this objective and transparent counseling method has helped us avert such unfortunate events and become an important audit tool to monitor adequacy of quality of care and helped identify shortcomings in its delivery.